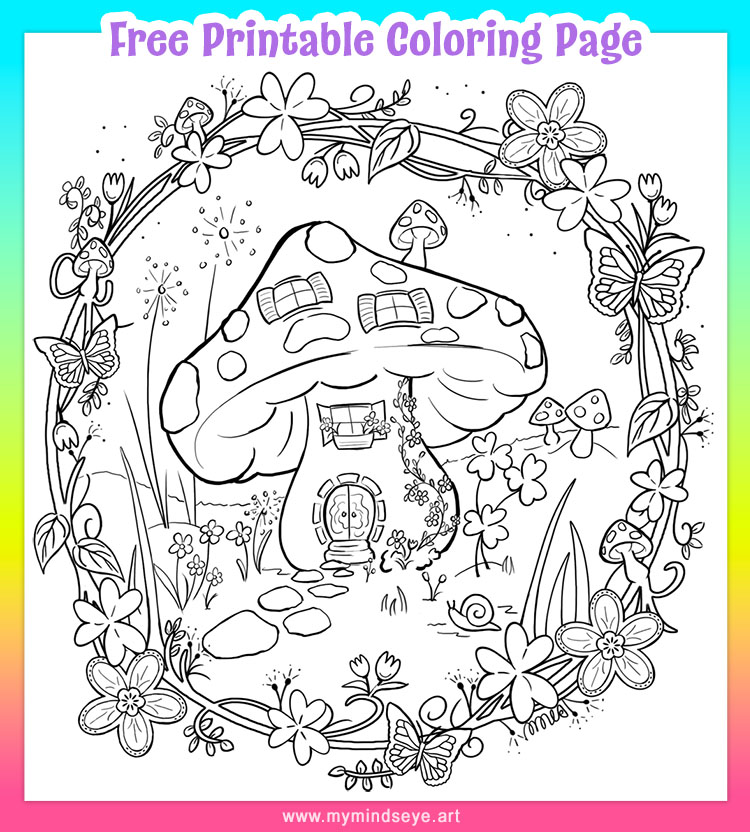 Mushroom houses are magical and cute!
Who lives inside this sweet little fairycore cottage? Let your imagination run wild while you color in this whimsical fairy garden coloring page.
This coloring page is filled with flowers, butterflies, shamrocks, mushrooms, and a snail.
This is perfect for people who love fairy gardens.
Print out this coloring page with your printer. Then color it in with your favorite coloring pencils or markers.
Coloring in pictures a relaxing way to explore your creativity.
Here an example of the Mushroom House colored in: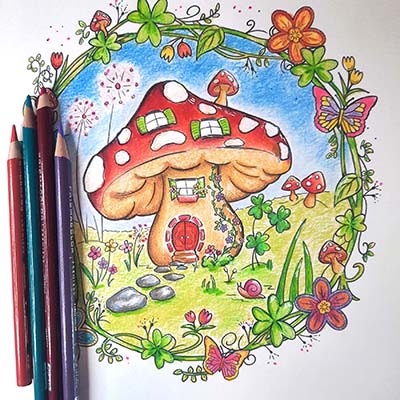 I used these art supplies:
Click links to see on Amazon. (affiliate links)
Colored Pencils:
Blender Pencil:
Alcohol Markers:
White Highlights:
Paper:
9×12″ Canson watercolor paper cut down to fit in the printer.
Printed on an HP Deskjet printer
Here's a time-lapse of me coloring this page in: